SSSAS Distance Learning
The Saint Stephen's & St. Agnes student-centered academic program was put to the test during the era of distance learning and they passed with high honors! Automatic Films created a short video to inform and inspire, assisting the Saints as they face new challenges.
Old Glory DC
It's been called 'a hooligans game played by gentlemen' and spectators often marvel at the brotherhood between the players on both sides of the ball. In their inaugural season, Old Glory DC made headlines by signing South African World Champion Tendai 'The Beast' Mtawarira in the biggest signing in US Rugby history. Automatic Films had a front-row seat from day 1 at meetings, practices, workouts and games, directing on-air spots  and social media campaigns.
Playing for Peace in Northern Ireland
Conflict has many roots and PeacePlayers International is dedicated to digging deep in communities and getting things headed in the other direction. AJ and Rachel are a great example of what can happen when we see each other without prejudice and as fellow human beings. AF had the chance to meet these charming best friends and the incredibly selfless and dedicated staff at PPI-Northern Ireland. The resulting video helped them in their mission!
Dave in the desert
Qatar Foundation International fosters meaningful connections with the Arab world. Mr. Falcone fostered a physical connection with the Arab world when he spent 6 days in Doha on behalf of this impactful organization. Organizing gear, locations and countless logistical surprises was a challenge requiring the particular skills of a seasoned professional.
Paul VI Options
Every once in a while, you get a chance to work on something really special. The Options program at St. Paul VI High School integrates students with intellectual disabilities into the general education population and in doing so changes the lives of every student there. They have been at it for 20 years and getting better all the time. This video was played at their annual auction and celebrates the achievements and people who have made it happen.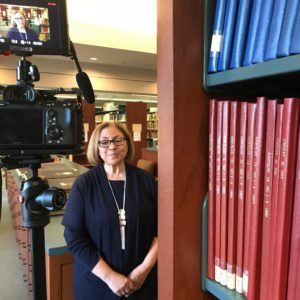 Get your book on!
The American Library Association is a venerable gang of library enthusiasts who aren't just bookworms. If you have any idea how vital libraries are to the community then we don't have to tell you how honored we were to work with this wonderful group. For our shoot in Atlanta, we interviewed a school superintendent, a journalist and leadership from the Cobb County Library. Through the library and community members are receiving free glasses! And the librarians are telling better stories!
Rising to the Challenge
Sometimes you need a pro in your corner, actually a lot of times. When that happens, the hard-working attorneys at Lerch, Early and Brewer have your back. We produced a series of profiles for this firm. They handle many areas of the law and it was interesting to learn how each attorney was on board with the company mission, but had their own style. While on set, 'The Falc' did his best to show off his own style.
Play Ball!
Automatic Films was pretty pumped to get on board with MLB Player's Association and the Players Trust. Powered by our good friends at HeadFirst, the PA invited 15 former Big-Leaguers, including Hall-of-Famer Dave Winfield, to teach these kids and coaches a thing or two. It was a thrill and an honor to work with and meet these outstanding men. They are on a mission.
Rerum Novarum anyone?
This young acting student got his fair share of the famous encyclical while reading lines all over campus at The Catholic University of America. CUA has been at it since 1888 and getting better every year. We are honored to tell a handful of stories for this year's Cardinal's Tribute Dinner.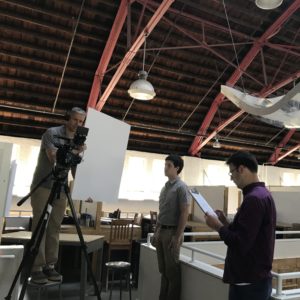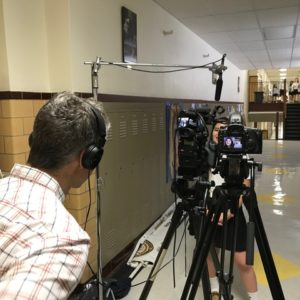 VI Days
Paul VI Catholic High School has been forming young men and women in faith since 1983 and their annual 'VI Days of Giving' campaign is a chance to drum up support for their important mission. We were again honored to conceive and execute 6 short stories that shared the impact that a faculty member had on an alumni. The stories were released every day for 'VI' straight days. Check them all out on PVI's Vimeo channel.
Fresh gear, familiar face
What's better than a brand new equipment cart? Filming in the brand new Thompson Athletic Center, that's what! Ex-Pat Brendan Kelly reunited with the crew for a shoot in the land of the Hoya as we explored the story behind the creation of the powerhouse women's soccer team.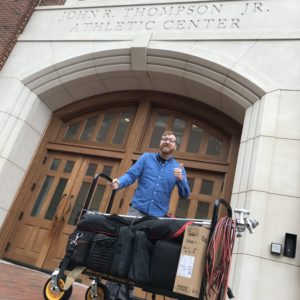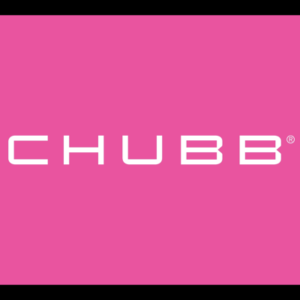 Cover your assets
If you're in business, then you know how important it is to keep your assets covered. Chubb does too. In our latest project with them we told the story of one company who knows firsthand that having the right insurance – is money in the bank.
CHHS
It's an extraordinary time at the George Mason College of Health and Human Services. With programs in Global and Community Health, Health Administration and Policy, Nursing, Social Work, Rehabilitation Science, and Nutrition and Food Services, the college is putting it's brand new Peterson Family Health Sciences Hall to the test. Recently, the crew could be found filming volunteers being shot with a paintball gun, taste-testing in the state-of-the-art kitchen or providing medical assessments as Dr. Falcone demonstrates.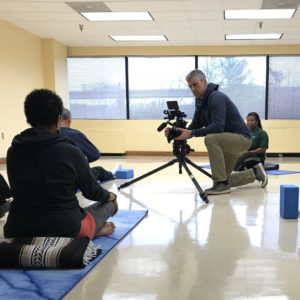 Hope Connections
Hopeconnectionsforcancer.org is an amazing non-profit that helps people of all ages dealing with cancer and their caregivers. They offer yoga, counseling, fellowship and more at PG and MoCo locations. We were honored to produce a short film for their auction for the 2nd straight year.
Bunker Labs and Capitol Post
What do you get when you bring 200+ business-minded veterans together? More tactical information than we knew what to do with! Fortunately we brought cameras. AF was honored to provide video support to Bunker Labs and Capitol Post for their 2018 Muster DC event.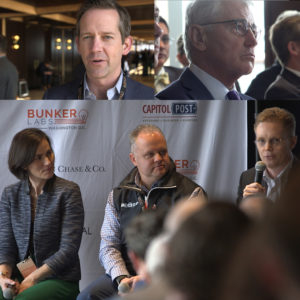 Doing our Homework
What makes a shot visually interesting is not always the same as what makes a story compelling. In the work we do with educational institutions, we try to capture the wonder and joy of learning. Schools provide a rich environment for compelling and authentic story-telling.